There's a
better way
to sell your property
Initial Form
"*" indicates required fields
Bespoke quick sale solutions – Whatever the circumstances we have the solution
Sell today or in a month – you decide
We can buy the house or find you a buyer
Unique chain-mending service
Total peace of mind
Does our
award winning approach
sound too good to be true? Find out
how we do it
.
What does it mean for me?
Compare the costs
the award winning choice
Why choose us?
There's lots of things that set us apart. Here's just a few.
Quick
If you need a quick sale we can help by buying the property from you and completing in as little as 7 days. If you would prefer a longer completion date then that is fine, we will tailor make a solution to suit your needs based on your timescales.
Convenient
Our aim is to make selling your home easy and convenient. We've streamlined the traditionally slow and complicated Estate Agency model to make the entire experience stress free and simple. Whether you sell to us for cash or let us find you a buyer we will make the process as pain free as possible.
Transparent
We will never tie you into a long-term or unfair agreement. Furthermore we are regulated by The Property Ombudsman and are also proud members of the NAPB (national association of property buyers) so you know you're in safe hands.
Zero fees
We don't charge any fees, and there are no hidden costs. Even when we sell your home there will be no fees or commission to pay. We will also cover your Solicitors fees when you sell*
Property Portals
Appearing on




How much is your home worth?
Get a
No Obligation

Cash Offer Today
"*" indicates required fields
Make your move better
How we compare
Estate Agent visits your home
You enquire with several different Estate Agents and wait days or weeks for them to show. The agent is more focused on winning your business from a competitor agent than what your actual needs are.
The property takes ages to be listed
Let's face it, nobody wants to sit around waiting for weeks for your property to be listed. This does not need to be a slow, drawn out process.
Sit around waiting for enquiries
Traditional Estate Agents may wait around for buyers to make contact or pop into the branch. Your sale depends on any potential buyers getting in touch.
Reduce the asking price
Generally speaking, reducing the asking price is the first thing you are told if the property is not getting any interest. This is a lazy way of doing things, and is another way of saying 'we were wrong about the value'.
Proactive approach
We discuss with you your requirements for price and timescales and set out a pricing strategy that meets those requirements. This is done within minutes of you contacting us.
24 hours later
In less than 24 hours we will either make you a formal cash offer or agree a fixed sum that we will offer it to our panel of cash investors for. The speed of which you need completion will determine the best approach.
Huge buyer network
If you don't accept our cash offer then our team will proactively match your property against our extensive database of cash buyers, professional investors and pre-approved buyers to find a matching buyer within the quickest timescale.
We set your price right from day 1
We don't want to give you an unachievable price. We would rather be open and honest from the start and set a realistic price to get your property sold without delay. That's why we are an awarding winning agency.
Nobody works for free…
How do we do it?
Nobody works for free…
How do we do it?
We are not a traditional estate agent who would charge a fixed percentage commission. Instead think of us as a matchmaker who matches up a willing seller to a willing buyer.
We encourage the asking price to be positioned realistically to ensure a sale in 30 days or less to one of our investors or approved buyers. .
It is a totally transparent process and allows all parties to be on the same page from the get-go.
If you want to learn more about how our model works, we've written a blog post about it.
Read more
The current system is flawed, properties are often overpriced by Estate Agents who want to gain instructions and as such homes can sit on the market for months before you are asked to reduce the price.
We offer sellers 2 options, we can buy the property from you for cash and complete within a time frame to suit you, or if you would prefer to maximise the offer price we can market to our database of buyers.
We believe that the window of opportunity to sell a home is the first 4 weeks, after that the chances of selling become slimmer. Therefore, by setting the price right from day 1, and pro-actively targeting our huge network of investor buyers and pre-qualified buyers, we are so confident that we will find a buyer, that we only need 30 days commitment.
We also make sure that your property gets the marketing exposure it deserves by listing it on the major property portals such as Rightmove, ensuring it reaches as wider audience as possible.
More about us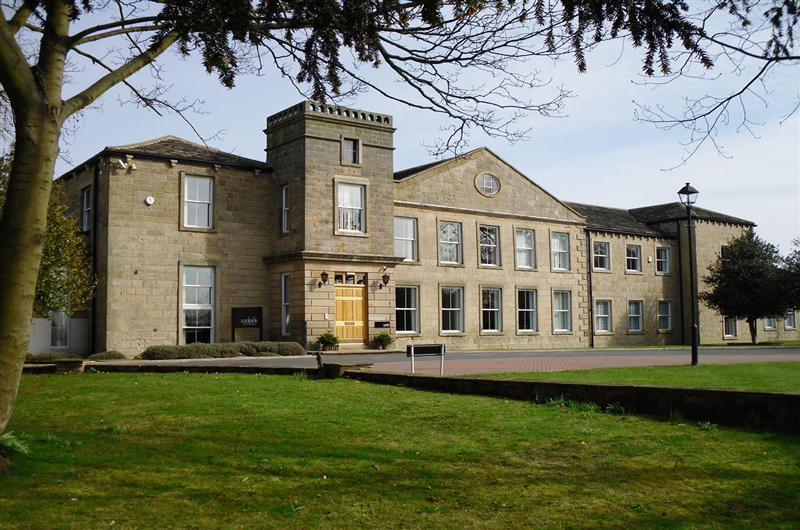 "*" indicates required fields